MARTSCHIN & PARTNER
SUSTAINABLE COMMUNICATION THINKS FURTHER ITS SUCCESS

Welcome to Martschin & Partner
Your PR agency for strategic communication in the German-speaking world.
We plan your communication strategy with you and implement it in the long term.
With knowledge, experience and tenacity, we achieve topic leadership and media presence for you and position you authentically in the mind of the public.
Would you like to talk to us about your next project?
Consulting & Positioning
Based on the strategy of your company or organisation, we create customised communication concepts for you that position you credibly in the public eye. In addition, we are available to advise you in crisis situations and times of change.
Media relations
We get you on the media and make sure the public is talking about you. Our services range from press releases and press conferences as individual measures to broad-based media campaigns using print, online and RTV channels.
Digitisation
Is your communication up to date? Are you leveraging your advantages in digital media? We optimise your online presence, design your content to suit the media and effectively implement your digital events such as webinars and meetings.
Full-Service PR
As a PR agency with 360-degree communications expertise, we plan your events, develop your corporate design and configure your online and social media presences. In addition, we use our networks to politics, stakeholders and decision-makers for you.
das Österreichische Akademische Institut für Ernährungsmedizin (ÖAIE) fasste die wichtigsten wissenschaftlichen Studien der letzten Jahre sowie aktuelle Ernährungsempfehlungen der WHO zusammen und entwickelte daraus 10 Gebote, die eine leicht verständliche Anleitung für gesunde Ernährung geben.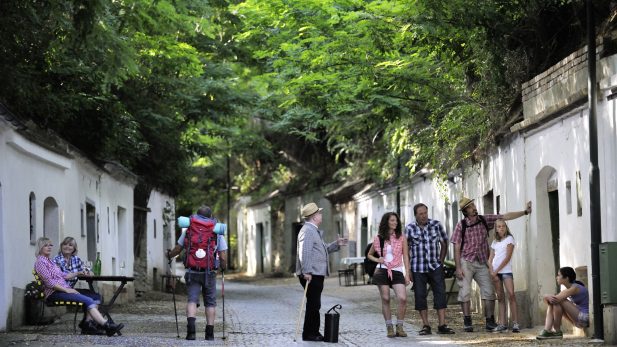 Die Weinstadt Poysdorf und das Vino Versum laden am Sonntag, den 2. April, um 15.00 Uhr zum Start der neuen Tourismussaison in die WEIN+TRAUBEN Welt. Höhepunkt ist die Eröffnung der neuen Sonderausstellung "Poysdorfs prickelnde 20er" mit Live-Musik aus den Goldenen 20ern.
Im Festsaal des Poysdorfer Reichensteinhofes wählte am 9. März eine 50-köpfige Jury die neuen Poysdorfer Stadtweine. Der weiße Stadtwein, ein Weinviertler DAC, kommt heuer vom Weingut Lukas Heger. Zum dritten Mal in Serie stellt das Weingut Lorenz Strobl mit der "Sonate in Rot" den roten Stadtwein.
Our strengths
Conceptually strong
We think PR through strategically and always have our clients' corporate goals in mind. On this basis, we develop customised communication concepts, which we also implement in full on request.
Articulate
We speak the language of journalists and find the right words for every message, with which we position our clients authentically and credibly in the public eye.
Credible
We identify with the values of our clients and communicate with them at eye level. Journalists appreciate our serious and factual preparation of press information.